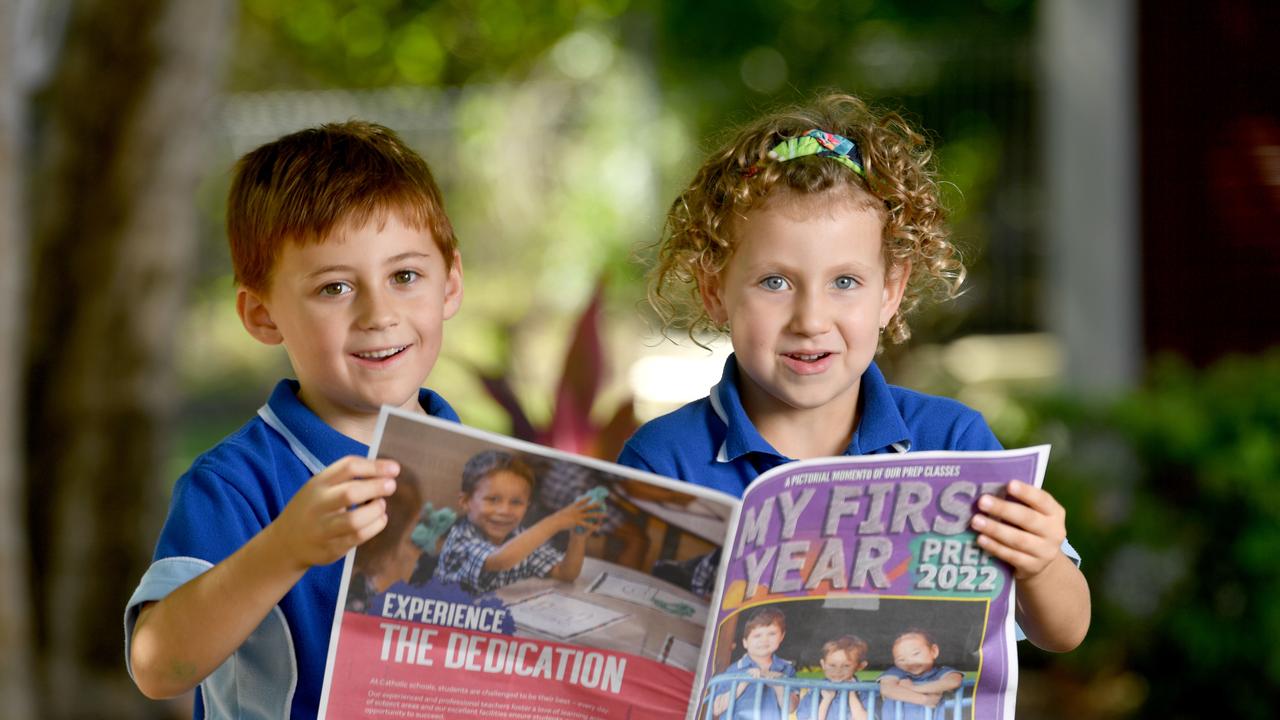 Townsville Bulletin My First Year liftout released May 25
The Townsville Bulletin visited prep students to find out what our youngest students learned before my freshman uprising this year.
This beginning of the year has been busy for the students of Prepa C of the Belgian Gardens State School.
The Townsville Bulletin visited students ahead of this year's My Freshman Illustrated Uprising featuring all of the city's preparatory classes.
Students were busy at work creating beautiful works of art as well as learning vital language and digital skills.
The students had a great time answering questions about what they learned, what they wanted to be when they grew up, and the best thing about being in prep.
Lahni Grose said she had already learned a lot, especially about measuring and writing sentences.
Lahni said she was excited to learn how to draw her teddy bear and loved playing in the dollhouse.
Quinn Hayward said he enjoyed learning how caterpillars turn into butterflies.
"One was once a butterfly," he said.
Quinn said he liked how everyone had their turn in the making and was excited to measure things up.
Imogen Wise said she learned about bears "and we learned about the letters H and B".
She said she enjoyed learning to measure as well as to read, write and paint.
Nathanial Raumer said he learned the letters and his favorite letter was N "because I start with it".
He said he enjoyed learning to write.
August Booth said he had a great time learning the sight words and learning about measurement.
He said he loved learning math, science and animals.
The preppies have also proven they have big ambitions for their future, with Lahni wanting to be a paleontologist, veterinarian and trader.
Quinn said he loved the important role teachers play in our community, Imogen said she wanted to be a hairdresser, and Nathanial wanted to be a police officer.
August said he wanted to be a scientist so he could invent things to help doctors.
Other interesting career paths popular with the Townsville prep cohort this year include joint sealer, ballerina, social worker, veterinarian, ninja, circus clown, cowgirl, firefighter, football player, Youtuber influencer, LEGO man, snake catcher, rider, carpenter, football player, dolphin trainer, the queen, acrobat, unicorn, bull rider, McDonald's employee, lifeguard, photographer, spy and physiotherapist.
Keep an eye out for my freshman uprising in the Townsville Bulletin on May 25.