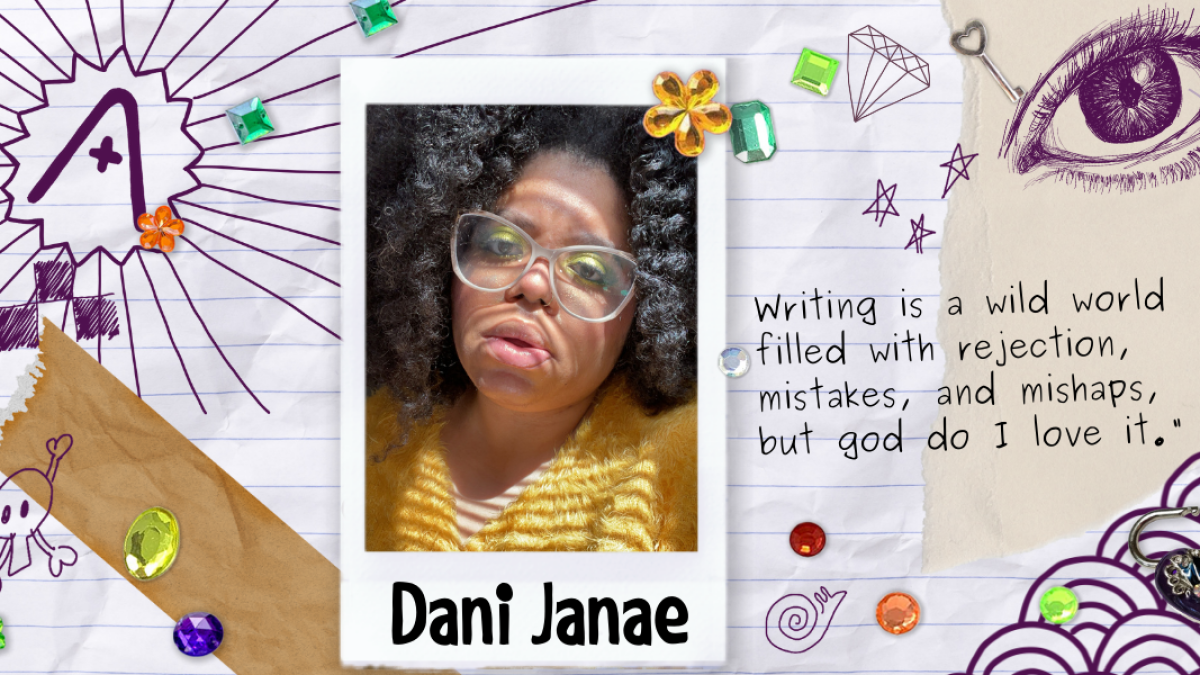 To be or to become real | Autostraddle
As far back as I can remember, I've wanted to be a writer. Back in elementary school when Mrs. Brant, our art teacher, introduced us to poetry, I knew I had found something that could not be duplicated or replaced in my life. I found something that I needed at that time in my life, and I hung on to it. Later, I would go on to write a poem about my favorite doll, Sally, using her as a metaphor for my sick grandmother, before I even had a good understanding of what the metaphor meant.
Writing, poetry, and fiction equaled my experience as a child suffering in traumatic circumstances. I wrote novels about witches and women with magical powers who had the ability to escape their situation. I wrote poems about vampires and all-powerful female figures who had the means to do unimaginable harm.
Reading and writing were my bread and butter, but I had a school counselor who scared me. He asked me if I wanted to be poor for the rest of my life, I said no, and he said "find a more practical career than a writer", so I decided to become a doctor.
It didn't take long in college for me to fail all my science and math classes and succeed in classes that required me to write, perform, and create. By the time graduation snuck up on me, I was applying for jobs and dreaming of a world where I would work at a publishing house on the west coast where there would be beautiful lesbian women around me. like an episode of The L Word.
I, unsurprisingly, did not find this actually. I moved to Pittsburgh, got a job at an educational nonprofit, but still spent my free time writing my own work and writing and editing work for others.
For many of us, Autostraddle isn't our only job.. We work in the service industry, in journalism, in other areas that may have nothing to do with writing. What's unique about Autostraddle is that while it's a workspace, it's also a place where queer and trans people can express themselves without restraint.: our desires, our fears, our humor, everything can come out in this space. I have the freedom to express myself creatively here, and that's largely due to the wonderful readers and A+ members.
Join A+
Support!
One of the things that I think plagues young writers is assuming what a serious writer looks like. If you don't write full time, every day, and pay your rent with the income, you are (to some people) not a serious writer, a real writer.
This thought terrified me. I felt disconnected from my art because I had part-time and full-time jobs that took up most of my time in the world. I wrote on scraps of paper during lunch breaks and tried at the end of the day to have about an hour of "creative time" to myself.
Writers who sign half-million dollar book deals and go on book tours are seen as the true champions of the industry, where writers who haven't hit those targets are still seen as amateurs , despite their years of activity in writing or their age.
I used to read Autostraddle articles in bed with my ex-girlfriend and say, "Autostraddle should let me write for them." I did nothing to achieve this goal, never sent a pitch or introduced myself to any of the online writers or editors, it was just a thought driven by the need to be recognized.
When Autostraddle put out a call for writers in 2019, I was in a place where I had spent the past two years building my writing voice in the city I lived in, teaching workshops or doing readings for crowds in bars and other venues. When I was doing these readings, I was always approached by interested viewers asking "where can I buy your book?" I laughed and said, "I haven't got it yet, but it's coming!" I would say that for years and years and still, no book.
When I started writing for Autostraddle, the first muscle I had to flex was my humor.. Friends and people who came to my readings had told me that I was funny. I'd crack a few jokes to warm up the crowd, then delve into poems about love, sex, trauma, and heartache. I wanted to keep people interested in my act so I made them laugh and then made them cry.
The first piece I wrote for Autostraddle was horror-themed, as I started in October 2019, and the piece really took off. I remember being so excited and trying to respond and like every comment I could. People were receptive, I felt a zest for life that I hadn't felt in a long time. I continued to write, trying to publish 2-3 articles per month.
As I built my online portfolio on Autostraddle, other posts started looking for stories. I was invited on podcasts, people were interested in my voice and my words. My world has opened up. I still didn't have a book or an agent, but I felt…real.
One of the big things that happened to me writing for Autostraddle was my series of essays Anatomy of a mango. The first essay in the series, "Skin," was about having sex as a fat woman, having sex with skinny people, having sex with fat people, and exploring pleasure. I only wrote this article because I was approached by one of Autostraddle's former editors, Kamala Puligandla, to write a column about sex and dating. I wouldn't have written Anatomy of a Mango without thinking about Kamala's series.
I woke up the day the trial was posted to lots of notifications. One stood out, Roxane Gay retweeted the essay and called it "exquisite and sublime" and I completely lost my temper. Not only had my work been recognized, but by someone who wrote that I admired, it was major.
Not only was my personal writing flourishing, but I got to see other writers in my orbit working on novels, landing in Vogue and other major media outlets. I've said this online before, but some of the best people writing right now write on Autostraddle. There's something special about this community of writers that hasn't been replicated elsewhere. Yes, there are certainly other talented writers and queer media outlets outside of us, but we are definitely doing something special here.
From Anatomy of a mango to the book reviews I did for Shira Erlichman and Natalie Diaz, to the writing I have to do on horror and poetry, to do Drop with Shelli Nicole, it's such a beautifully empowering experience. I know my craft has been honed writing here. I know I've been pushed to be better by the amazing editors and writers on the team. I will write for Autostraddle as long as they let me. You're all going to have to fire me.
Join A+
Support!
I still don't have the book contract. I approached once and was a finalist for a really cool book award. I've published a handful of poems in journals since I started writing for AS. I'm slow in that sense. I like to stay with my poems like I do with good sex or a good meal. In the eyes of some in the literary world, I am not even an "emerging" writer yet.
It doesn't crush me like it used to. I let my work speak for itself. I'm good at what I do and writing for AS has given me the confidence to say so. I love this job. It's truly remarkable to be surrounded by so many cool queers writing at the top of their game, and I wouldn't want to be anywhere else. Have our amazing A+ members supporting us? It's immeasurable the work you do to keep us writing and working. I can't thank you enough.
Writing for AS allowed me to feel real, to assert myself as an independent creative. Writing is a wild world full of rejections, mistakes and mishaps, but God I love it. I wouldn't trade this life for anything. And I'm sure you, as a reader, have found this space just as valuable. Whether you're a seasoned queer or just coming out, I know many readers have found a community here, and that's why I'm asking you to join A+ or donate. The more people help, the longer we can create this meaningful work.
Join A+