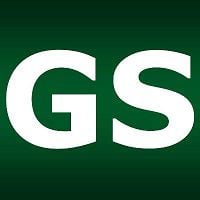 The Greeneville Arts Council featured Barbara Miller in January | Life
The work of local artist Barbara Miller was exhibited at the Mason House Gallery in January
The Greeneville Arts Council featured the works of local multimedia artist Miller to launch the Mason House Gallery installations located in the General Morgan Inn, according to a press release.
Miller spent many years in the graphic arts until her retirement four years ago, when she began to seriously participate in juried art exhibitions in the eastern United States. She has accepted invitations to shows as far away as Bar Harbor, Maine, and as close as Gatlinburg, to exhibit and sell unique paintings, collectible clay miniatures, and handmade jewelry.
Several years ago, Miller was a featured artist in the "Natural Instincts" exhibit at New York's Agora Gallery, which featured artists from around the world.
Miller's work has undergone some changes over the past two years and now focuses on miniature paintings as well as collectible clay miniatures. Working in watercolour, oil and acrylic, she uses extremely fine-tipped brushes to create paintings ranging in size from one-by-two inches to five-by-seven inches. Most of them are designed to fit 12:1 scale dollhouses. When asked why she made the change, she said she was seeing more and more loyal customers at art shows who in the past had bought miniatures from her for their dollhouses. personalized. "Kids also love to see the miniatures. It's great to see their faces light up when they see tiny replicas of flowers, animals and pottery.
She still paints large scale paintings in winter and early spring – the off season for art exhibitions. "I hope to set aside time this year for large paintings – I have a good supply of empty canvases calling my name – but last year's exhibitions sold out extremely well and at the moment I am concentrating on the stock replacement Last year I traveled to shows with my clay and tools and took pieces back to the hotel to harden them in a toaster oven to be ready for the It was tough but fun. She said she thinks people are ready to get out and enjoy outdoor fairs in 2021 and high sales are a great problem to have.
The installation at the Mason House Gallery included a bit of everything from four-foot-wide paintings to hand-framed miniature paintings and collectible clay miniatures and several handmade jewels. Most of the pieces were for sale. On January 15 and 22, she was in the gallery for demonstrations. Playdough was available for children of all ages.
The Greeneville Arts Council invites residents to stroll through the gallery and see "what lurks in plain sight in Greene County that art lovers in many places have embraced". As Barbara's business cards proclaim, it's "art created to make you smile!"
For more information about this exhibit and others, contact Til Green, Exhibitions Manager, at 423-329-5366.