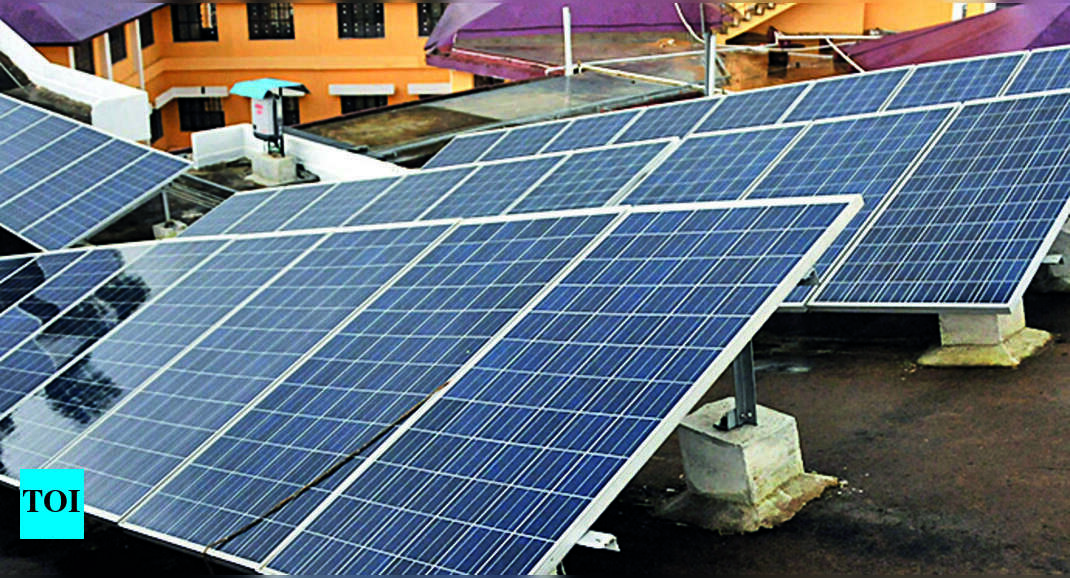 jharkhand: solar energy for 7,740 houses, works in a few additional blocks | Ranchi News
Ranchi: Government data claims of one hundred percent electrification of villages in Jharkhand belies the recent achievement of Jharkhand Bijli Vitaran Nigam Limited (JBVNL), the details of which have been shared by the Office of the Chief Minister (CMO).
Discom Power has electrified 7,740 homes with new age solar power. These households located in remote areas where grid connectivity is a distant dream due to rugged terrain and distance, have also been connected to stand-alone solar system and solar power plants.
Among several remote villages, mention should be made of a few of the villages of Chapel Pahad, Basco Pahad and Tangra Pahad of Barhait block in Sahebganj district which have been fully electrified with solar power. Energy department officials said that due to difficult demographics, conventional power supply was virtually unfeasible in many villages. "In such a situation, the government believes that the renewable energy project may prove to be a better option to meet local needs. Work is underway to electrify these villages or towns through mini-grids or autonomous solar home lighting systems. Under this scheme, beneficiaries received 100% subsidized solar power supply," an official said.
According to government data, all households in Jharkhand were electrified as of March 31, 2019. The Saubhagya Dashboard – portal of REC Limited (formerly Rural Electrification Company) gives data by district and block on the status of electrification of Jharkhand.
According to the portal, out of 67,49,036 homes in the state, 13,82,394 were unelectrified on October 10, 2017, and as of January 31, 2019, all were electrified. An additional 1,48,314 households were also later identified as unelectrified through Saubhagya Rath's campaigns and they too were electrified as of March 31, 2019. As a result, not a single household was electrified in Jharkhand after 2019.
A recent survey titled Energy in rural Jharkhand, conducted under the Sustainable Energy Policy Initiative (ISEP) by Johns Hopkins University's School of Advanced International Studies (SAIS), found that about 87% of rural households were electrified. A district review of electrification status reveals that Deoghar, Giridih and Hazaribagh are the most electrified with 98% electrification, while Dumka is the least electrified with only 65% ​​of its households having access.
Interestingly, households without access are not limited to BPL families (below the poverty line) and a significant number of APL families (above the poverty line) do not have a grid connection either. For example, in Dumka, which is the least electrified district, 48% of APL families have no connection compared to 39% of BPL families.
A JBVNL official admitted that electrification works in six villages in Pathana block in Sahebganj are ongoing, while roofing works in one village each in Hazaribagh's Ichak, Chatra's Simaria and four villages in Simdega are also underway. .