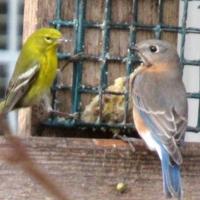 January 20 Community News | Local News
The Eastern NC Tea Party will meet at 5:30 p.m. Tuesday at Parker's Barbecue, 3109 S. Memorial Drive. Jason Jehorek, an election integrity expert and committed election audit activist, will discuss the status of the 2020 presidential election. RSVP to Diane Rufino at [email protected]
TOPS (Take Off Pounds Sensibly) Chapter 898 will be hosting an open house at 6 p.m. on January 27 at the Pitt County Council on Aging, 4551 County Home Road. For more information, call Li Bunger at 327-1952.
Lunch on economic forecasts
The Greenville-Pitt County Chamber of Commerce's 2022 Economic Forecast Luncheon has been rescheduled for 11:30 a.m. Feb. 22 at the Hilton Greenville, 207 SW Greenville Blvd. Industry expert Rick Niswander, ECU Business Professor and former Vice Chancellor for Administration and Finance, will provide insight and analysis of the local, state and national economy for the year at to come. The cost is $30 for chamber members and $40 for non-members and $225 for a table of eight. Registration required at greenvillenc.org/events/. Contact Aileen Peacock at [email protected] or call 752-4101 Ext. 2223.
Human trafficking documentary
"Human Trafficking in North Carolina" airs Wednesday at 2 p.m. and 7 p.m. This documentary includes survivors of sex work and trafficking and professionals working in the anti-human trafficking movement. This documentary will feature stories of survivors, the vulnerabilities behind human trafficking abuse and indicators of human trafficking and how to report suspicions safely. The documentary is appropriate for middle school and older students. For more information, email [email protected] To register, visit https://encstophumantrafficking.org/learning-opportunities/
The Ayden Historical and Artistic Society Museum has canceled its fourth Sunday open house at the former Dixon Medical Building, 554 Second St. Call 746-4209 to schedule private viewings. Exhibits include an exhibit of dolls and dollhouses and rooms devoted to the history of education, the area's military involvement, the history of the medical service, the culture of tobacco and the 'story. There is no admission fee, but donations are welcome. Visit www.aydenhistoricalandartssociety.com.
The Family Chess Club offers chess lectures and games for children ages 3 and up from 6-8 p.m. Tuesdays at Apt To Learn, 650 E. Fire Tower Road, Suite B, Winterville. Wednesday nights are weekly open game nights from 6-9 p.m. All ages and skill levels are welcome. Chess sets are provided. Contact Jerry Skinner at 209-4148 or [email protected]
The pantry at St. Paul's Episcopal Church, 401 E. Fourth St., is open from 1 to 3 p.m. today. Parking is available behind the church on Third Street. Call 752-3482.
St. Peter's Development Center, 1295 E. Mumford Road, will be hosting a drive-thru food box distribution from 9 a.m. to 11 a.m. on Saturday, weather permitting. Call 325-4162.
The food pantry at St. James United Methodist Church, 2000 Forest Hill Circle, will be handing out bags of fresh produce and baked goods with non-perishable foods beginning at 9 a.m. Saturday weather permitting. Call 752-6154.