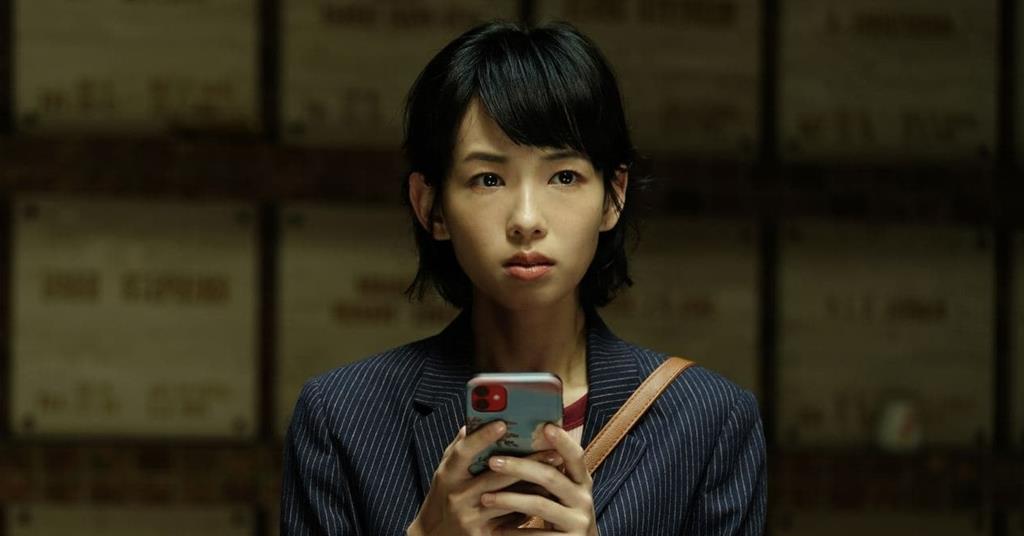 Hong Kong's Gilitte Leung Talks Go From Romance To Horror With Bifan's 'Social Distancing' Premiere | Features
Hong Kong director Gilitte Leung went horrific with Social distancingwhich will have its world premiere at South Korea's Bucheon Fantastic International Film Festival (Bifan) on July 11.
The film, which marks Leung's second feature film, will star in Bifan's Bucheon Choice competition and was backed by Emperor Motion Pictures and Louis Koo's One Cool Film Production as part of a partnership to support Hong's industry. Kong in the pandemic. It also received support from the Hong Kong Film Development Fund and Create Hong Kong.
The supernatural thriller centers on an internet-obsessed woman who spends her days on her phone until a sinister e-ghost begins to interfere in her life. The cast includes Gladys Li (You are the only one), Jeana Ho (novelist's disappointment) and Angus Yeung (raging fire).
The screenplay was also written by Leung who studied fashion design and worked as a pop music composer before directing a medium-length film. Walk on the ground in 2005 and first feature film Don't love me in 2012, screened at Karlovy Vary, Stockholm and Vancouver among other film festivals.
The filmmaker spoke with Filter on the shift to horror, the various Chinese titles, and the move from an independent feature to a studio-backed feature.
Your first feature film, Don't love me, was an LGBTQ+ romantic drama. You now have a supernatural thriller as your second film. What drew you to the horror genre?
Like most directors, I started with romance, but wanted a different angle. Don't love me ended up as a lighthearted subversive LGBT drama about the relationship between a gay man and a lesbian woman.
Horror stories allow me to think outside the box. My imagination can run wild without limits. I don't have to worry if something makes sense or not. The real and the unreal, certainty and uncertainty create endless possibilities.
The horror format is sometimes just a wrapper. Despite the supernatural elements, Social distancing relates to human nature.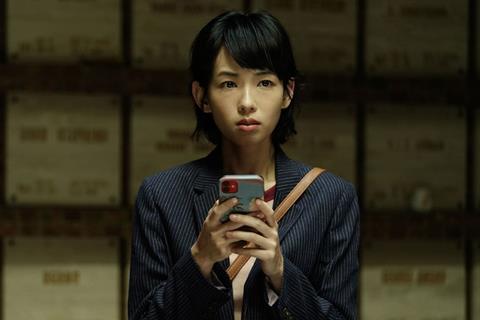 The English title, Social distancing, is not the same as the Chinese title, which literally means "electronic ghosts". What are "e-ghosts" and how did you come up with the idea?
The English title, which refers to the pandemic, came to mind first, which also reflects the story well. Mobile phones or electronic devices are supposed to bring us together, but instead they separate us when we are too obsessed with them.
We can't live without our mobile devices these days, which makes us vulnerable if we rely on them too much. Mobile devices know us inside and out better than anyone or anything else. If a doll like Annabelle can be possessed by evil spirits, so can electronic gadgets.
Telecommunication networks like WiFi and 5G transmit our private data every day, but they are invisible, just like the e-ghosts living in the digital world who have easy access to our data.
Don't love me was a great independent film with a small budget, whereas Social distancing is a true studio-backed commercial film. How did you go through the transition?
Don't love me was completely self-funded. Apart from having a producer, I did almost everything myself to save on the budget. I was the director, writer, editor, composer and one of the cinematographers. I managed all the registrations for the festival and, with the help of my producer, I organized about forty screenings in Hong Kong by booking directly with the cinemas.
Social distancing is teamwork. I focused on writing and directing this time, not even composing. I enjoyed working with my team. I learned to delegate and to trust them. There is an unexpected chemistry. Our creative team includes a few women like producer Julia Chu [Port Of Call] and art director Irving Cheung who made Juno Mak's vampire film Rigor mortis.
Almost every filmmaker thinks it's a lot harder to make a second film than the first. What have you been working on in the 10 years since Don't love me?
I had four to five projects such as soft sci-fi written futureselected for the Golden Horse project market in 2013, and Breathing, about a woman who takes up Thai boxing, in HAF in 2015. There were people who were interested. I was paid to develop and revise the scripts but it's a false start every time and the project has failed to take off. It's like a woman who wants to get pregnant but has many miscarriages.
Before the 2019 pandemic, I spent three months in Berlin as artist-in-residence for the Medienboard Berlin-Brandenburg, developing Naked Annie, a romantic drama about a nude model. I had the idea of Social distancing during the residency.
I learned to take it slow from previous projects. But things happened very quickly for Social distancing. From pitch to writing the script and wrapping up filming in October 2020, it took only five months.