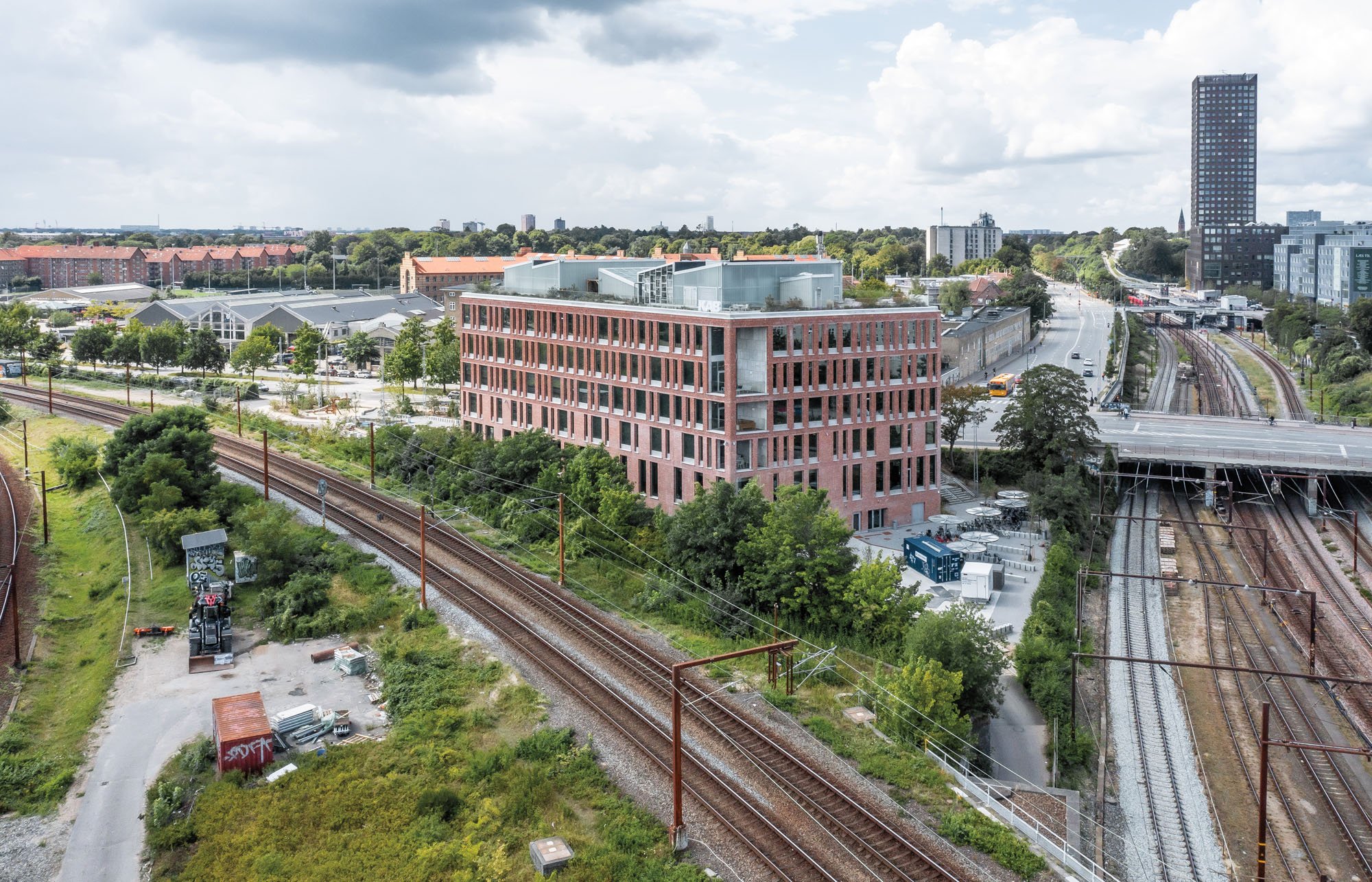 Henning Larsen builds housing agency's new home
What is the future of the office in a post-COVID landscape? It's a dilemma that's been debated in news columns, academic think-tanks and virtual lectures around the world, and it has long puzzled Danish architecture firm Henning Larsen, which recently completed a project to merge home and office in one.
"We had already looked at the changing working styles of people [before the pandemic] and how they use the social spaces in the office," says Troels Dam Madsen, Henning Larsen associate design director, outlining behaviors that influenced the studio's design of a new 79,600 square foot headquarters for KAB, Denmark's largest non-profit housing administrator. "Now with COVID-19 there has obviously been more cultural change," he says.
KAB, which was established in 1920 to develop, build, rent and administer moderately priced residential properties, is an umbrella organization that manages nearly 64,000 units in Greater Copenhagen, home to approximately 120,000 residents (10% of the population from the city). Henning Larsen was asked to create a central office that would represent the company and the country's approach to collective responsibility, well-being and the very idea of ​​home.
"The building had to be warm. Really, it's quite small, and so in some ways it made sense to organize it more like a home than a corporate headquarters. In small spaces, it's easier to communicate with each other, so that's something we've focused on," says Signe Kongebro, Global Design Director and Partner at Henning Larsen.