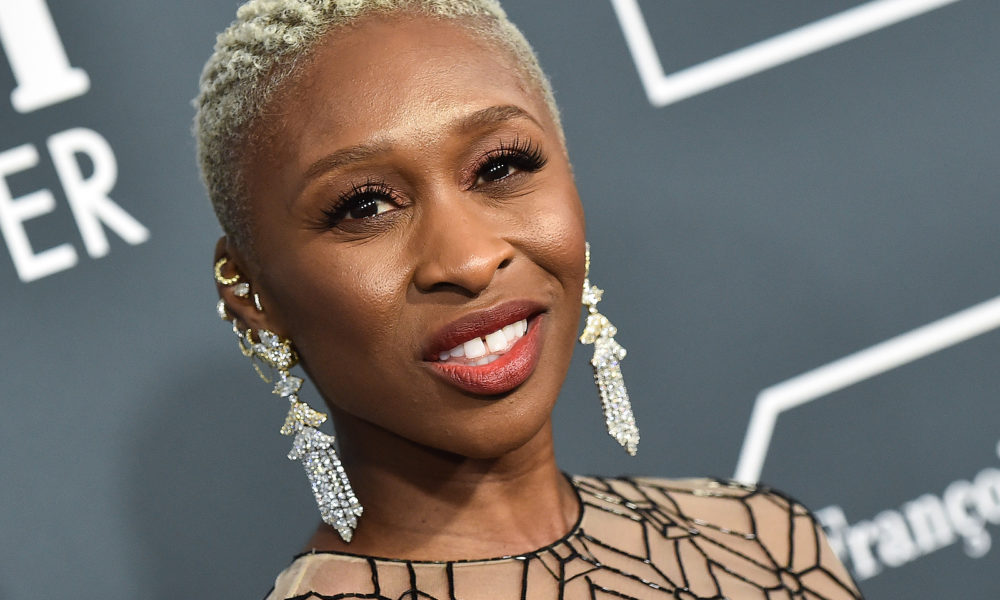 Cynthia Erivo shares her journey as a bisexual
As Hollywood gears up for the second "awards season" of the year ahead of the scheduled July 12 announcement of the 2022 Emmy nominations, it seems only fitting for us to call attention to another awards organization that has already dropped its picks for the year's best in television content. We are of course referring to the Dorian Awards, which have been handed out by the Society of LGBTQ Entertainment Critics since 2009.
If you've never heard of the Dorians, it's no surprise. In keeping with the entertainment industry's frustrating and lingering nervousness over All Things Queer, the Dorians haven't garnered much attention from the mainstream press – albeit with a voting body of 385 members and a history without scandal, they are undoubtedly more famous. than the Golden Globes. Named after iconic queer writer Oscar Wilde (in reference to his novel 'The Picture of Dorian Gray'), they are admittedly low-key when it comes to glitz and glamour, handing out their awards at an annual day' Winner's Toast" party instead of a formal party. Nonetheless, they have gained traction as Hollywood attitudes toward LGBTQ inclusion and representation have changed, and each of their two annual ceremonies — one for TV, one for film — about six months apart. interval – attracting a growing number of A-listers to participate, both as nominees and presenters; and while the Dorians may not hold the level of prestige enjoyed by some of the industry's other awards, we can at least be sure that their voting members won't overlook queer shows and talent as often as their counterparts. film and television academies.
That doesn't mean Dorians focus exclusively on LGBTQ content. The Society of LGBTQ Entertainment Critics – formerly known as Gay and Lesbian Entertainment Critics, or GALECA – explicitly states that its awards should honor "the best in film and television, from mainstream to queer+", while attracting drawing attention to the importance of queer contribution and sensitivity within the wider culture and reminding "bullies, fanatics and our own at-risk youth that the world loves Q's sly eye on entertainment". With some state governments and the SCOTUS itself devoting itself to an all-out assault on the LGBTQ community and its hard-won rights, this last point seems particularly resonant; with so much homo- and transphobic hatred struggling to erase us, our visibility is more crucial than ever.
Fortunately, as the list of Dorian nominees announced by GALECA on June 22 reveals, the queer presence on television is strong. No longer confined to a kind of "niche", the LGBTQ community has finally begun to appear on our screens as it does in life – mixed together, alongside everyone else, in a world that has room for all of us. That's what the ideal inclusion looks like, and it's heartening – especially now – to see that it's become standard in so many of the industry's best offerings.
This year, HBO leads the pack in terms of nods. Two of its highly inclusive shows, "Hacks" and "Somebody Somewhere," received five nominations each, while "Euphoria" and "The White Lotus" nabbed 4 and 3, respectively. In total, the cable and streaming giant got 24, with an additional 13 for programming exclusively on HBO Max, bringing the total to 37.
Netflix comes in second with less than half that number. Among its 15 nominations are three nods to 'Heartstopper', the runaway queer fan favorite based on a British webcomic about two schoolboys in love, and two for Natasha Lyonne's time travel comedy-drama ' Russian Doll" and the already award-winning Korean thriller "Squid Game".
The new series scored high among Dorian voters this year. In addition to "Heartstopper" and "Somebody Somewhere," ABC's "Abbott Elementary," Showtime's "Yellow Jackets," and Apple TV+'s "Severance" each received multiple nominations, and many other freshman titles won individual awards. .
As for the awards themselves, Dorians feature fewer overarching categories — instead of being split into "gendered" divisions, actors of all genders compete for a single prize in each category — and set itself apart by taking a slightly ironic pose. in the presentation of its "special" distinctions. Presenting awards like Campiest TV Show or the all-new 'You Deserve an Award', the Dorians are giving a lavender tip of the hat to the wild spirit tradition behind their backs – but they're also affirming the importance of perspective. queer when it comes to taste and the aesthetic arts.
The nominees for the 14th Annual Dorian TV Awards (Honours Shows which ran from June 1, 2021 to May 31, 2022) are listed below. The winners will be announced on Wednesday August 12.
BEST TV Drama: "You better call Saul"; "falling for something" ; "Yellow Jackets"; "Break"; "Succession"
BEST TV COMEDY: "Abbott Elementary"; "Barry"; "Hacks"; "The two others"; "Our flag means death"
BEST LGBTQ SHOW: "Hacks" ; "falling for something" ; "The two others"; "Our flag means death"; "Someone somewhere"; "RuPaul's Drag Race"
BEST TV MOVIE OR MINISERIES: "Dopesick" ; "The Stall"; "Midnight Mass"; "Station Eleven"; "The White Lotus"
BEST NON-ENGLISH LANGUAGE TV SHOW: "Elite"; "Lupine"; "My brilliant friend"; "Pachinko"; "Squid Game"
BEST UNKNOWN SHOW: "Better things"; "The two others"; "Our flag means death"; "Russian doll"; "Someone somewhere"; "We are lady parts"
BEST TV PERFORMANCE: Quinta Brunson ("Abbott Elementary"); Kit Connor ("Crush"); Bridget Everett ("Someone Somewhere"); Bill Hader ("Barry"); Lily James ("Pam & Tommy"); Natasha Lyonne ("Russian Doll"); Melanie Lynskey ("Yellow Vests"); Amanda Seyfried ("The Stall"); Jean Smart ("Hacks"); Zendaya ("Euphoria")
BEST SUPPORTING TV PERFORMANCE: Murray Bartlett ("The White Lotus"); Anthony Carrigan ("Barry"); Jennifer Coolidge ("The White Lotus"); Hannah Einbinder ("Hacks"); Jeff Hiller ("Someone Somewhere"); Janelle James ("Abbott Elementary"); Matthew Macfadyen ("Estate"); Christina Ricci ("Yellow Vests"); Rhea Seehorn ("Better Call Saul"); Sydney Sweeney ("Euphoria")
BEST MUSICAL PERFORMANCE ON TELEVISION: Beyoncé, "HYPERLINK" https://www.youtube.com/watch?v=4aeDlZOD-B0″Be Alive" (94th Academy Awards); Kristin Chenoweth and cast, "HYPERLINK" https://www.youtube.com/watch?v=_PmS5JIfSkk "Tribulation" ("Schmigadoon!"); Bridget Everett and Jeff Hiller, "HYPERLINK" https://www.youtube.com/watch?v=As-a_bzFrl0 "Don't Give Up" ("Somebody Somewhere"); Jean Smart, "You Make Me Feel Like a Natural Woman" ("Hacks"); Cecily Strong and cast, "HYPERLINK" https://www.youtube.com/watch?v=Dj5mJGyoYIM "Corn Puddin'" ("Schmigadoon!"); Hannah Waddingham & Cast, "HYPERLINK" https://www.youtube.com/watch?v=4B0HktX4xqQ "Never Gonna Give You Up" ("Ted Lasso")
BEST TV DOCUMENTARY OR DOCUMENTARY SERIES: "The Diaries of Andy Warhol"; "The Beatles: Come Back"; "How To With John Wilson"; "Spring Awakening: Those You Have Known"; "We need to talk about Cosby"
BEST NEWS PROGRAM: "The Amber Ruffin Show"; "The Daily Show with Trevor Noah"; "Full Frontal with Samantha Bee"; "Last Week Tonight with John Oliver"; "The Late Show with Stephen Colbert"; "The Rachel Maddow Show"; "ZIWE" (show time)
BEST ANIMATED SHOW: "Arcane"; "Big mouth" ; "Bob's Burgers"; "Q-force"; "Tuca and Bertie"; "What if…?"
BEST REALITY SHOW: "Legendary"; "Return to the Real World: New Orleans"; "RuPaul's Drag Race"; "Survivor"; "Top Chef: Houston"; "We are here"
THE MOST VISUALLY STRIKING SHOW: "Euphoria"; "Golden age" ; "Loki"; "Severance": "Squid Game"
CAMPIEST TV SHOW: "Diana: The Musical"; "Euphoria"; "Girls5Eva"; "Nine perfect strangers"; "Schmigadon! »
WILDE WIT AWARD (to a performer, writer or commentator whose observations challenge and amuse): Joel Kim Booster; Quinta Brunson; Jerrod Carmichael; Jennifer Coolidge; Bowen Yang
THE "YOU DESERVE AN AWARD!" AWARD (to a uniquely talented TV icon we adore): Gillian Anderson; Christine Baransky; Lynda Carter; Kim Cattrall; Cassandra Peterson
GALECA LGBTQIA+ TV PIONEER (to create art that inspires empathy, truth and fairness): Jerrod Carmichael; Marguerite Cho; Russell T. Davies; Kate McKinnon; Bowen Yang